Posted by Mark Duncan on November 15, 2012
0 Comments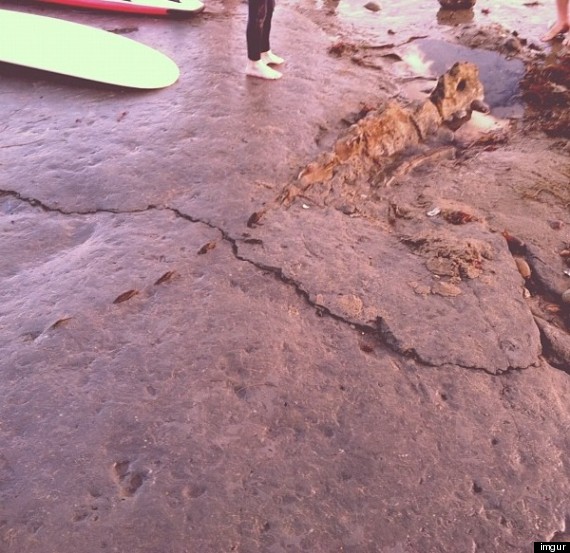 This article is one of best ranked ones on Google….
Some surfers made an amazing discovery near Santa Cruz, Calif., yesterday, when they found what looked to be a fossilized row of vertebrae jutting out of some rocks during an "extremely low tide."

One surfer, Reddit user "Donkahones," snapped a picture of the old bones and uploaded it to the social news site with the light-hearted headline, "So I went surfing and saw a dinosaur." Not everyone appreciated the joke, but it did attract quite a bit of interest.

The Huffington Post reached out to the Institute of Marine Sciences at the University of California, Santa Cruz for comment. Director Gary Griggs wrote back and said that the fossils in the photo were most likely from an extinct Pliocene-era whale. …Read more

Earlier in November, a large ammonite shell fossil measuring about 3 feet in diameter was found in the woods near Mount Benson, British Columbia, the Vancouver Sun reported.
 How the heck did this article get ranked so high on Google….My Daily Services

Whoa! Fossil On Santa Cruz Beach Found By Surfers Likely From Extinct Whale (PHOTO) huff.to/ZD5h0k via @santacruzwaves

— senders (@senders) November 16, 2012
|——————————————————————————————————|
Learn how we've helped thousands of "average" people
finally make money online
(with a brand new "no selling" approach)
CLICK HERE to Earn 100% Commissions
|——————————————————————————————————|